Class Information
Expectations

---
All students are expected to complete assigned work to the best of their abilities. If a student does not complete his/her homework, a note will be sent home to parents. The student may have a logical consequence such as a loss of privilege (i.e. loss of recess on gym days to complete missing work).

* For minor violations of rules, students may have a note sent home and have a logical consequence for behavior.

* If a student seriously misbehaves, the principal may decide on other consequences, and the parents may be contacted or called in to conference with the necessary parties.
Reward Policy

---
I believe that children should foremost be motivated to do good by the kind of rewards that really matter. Specific praise from adults helps children to develop self-esteem, and they crave it. When children feel good about themselves, they will want to behave for the right reasons.

Sometimes a little extra something is nice, too! In my class, students have a chance to earn simple rewards when they are "caught doing good" like certificates, pencils, stickers, or books or when they display positive behavior (extra credit, helping out, showing respect, math games, etc.,).
---
Friendly Reminders Math & Reading

---
Please encourage your child to read at home every day. 3rd graders should aim to get 30 minutes of independent reading each day. Each student needs to have an independent reading book in school. It should be a chapter book on his or her level that ties in with our current unit of study. We also have "read aloud" time each day. I read to students and discuss events with them. I believe it is one of the most important things we can do for children. Reading truly is fundamental!

Students should be studying their math facts every night for about 10 minutes. It is imperative that students do not forget what they have learned!
Open House

---
My agenda for Open House is basically to meet and greet all of you! I will review many of the policies and procedures that are already detailed on this web page. It will be a great opportunity for you to ask questions, should you have any. I look forward to meeting all of you!
---
---
Test Schedule

All schedules are approximate.
Weekly Spelling Test

Students are Assigned Each of the Following Every Month:

Math Test
Social Studies / Science Test
Writing Prompt

Quizzes are given sporadically throughout the school year. Students are notified of an upcoming test or quiz 2-3 days in advance, unless it is a "pop" quiz!
Projects and Book Reports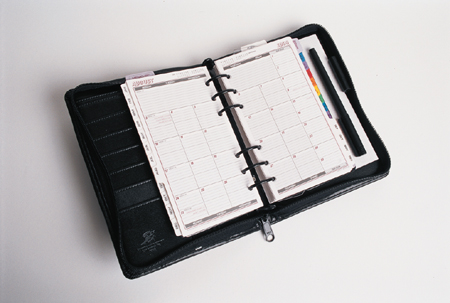 ---
Book Reports - approximately one per month

Other Projects - related to Math, Science, and Social Studies will be assigned throughout the year

Independent Projects - student requested, teacher approved

Please be advised, you may need to help your child get to the library to select books, or to get materials, for monthly reports. It is the student's responsibility to get the project to school on time.
Homework Policy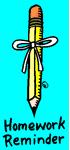 ---
Homework Policy -

Homework is given on a daily basis (except Fridays). A Weekly Assignment Notice will be sent home. The purpose of this practice is to help students organize their assignments and make parents aware of the type of assignments introduced each day. The amount of work your child brings home is partially dependent on his/her work habits in school. In third grade, students will receive regular homework assignments. On average, assignments should require about 30 minutes of effort per evening.

Please provide an appropriate atmosphere for your child to complete homework. Parents should show interest in their child's work and provide assistance if necessary. However, homework is used to measure a student's proficiency of a taught skill. It is important for the teacher to know if a student cannot complete an assigned task without excessive help.
---