---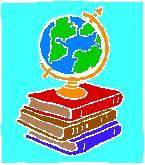 I graduated from Southern Connecticut State University with a Bachelor of Science Degree in Elementary Education, and a minor in Biology, a Master's Degree in Elementary Education, and a 6th Year in Educational Foundations.
When I graduated, the teaching market was flooded, so life took me in another direction. I spent over twenty years in the corporate world as a technology trainer before being called back to teaching. I believe that my corporate background gives me a unique perspective on the world of education.
My daughter Laura is my only child. We have traveled the world together and she is the joy of my life. Several years ago, she raduated from the University of North Carolina with her PhD in Modern French History, got married, and she and my new French son-in-law are living in Paris. More joy came to me with the birth of my first grandbaby, Claire, and my second granddaughter, Juliette, was born in February of this year.
The arts have always been a big part of my life. I became a dancer when I was in second grade. My dad played the bagpipes and introduced me to Scottish Highland dancing. My two favorites were the Highland Fling and the Sword Dance. Yes, I own a beautiful World War II sword given to me by my uncle, and it hangs on the wall in my family room. I have the Italian side of my family to thank for my love of singing and music. I love live theatre and go every chance I get. I was also a member of an ensemble cast on public access tv in Farmington, doing improvisational comedy. I'm a huge football fan; the Giants being my #1 team. I'm also a huge "classic rock" music fan, so don't be surprised if your children come home singing Led Zeppelin's Stairway To Heaven, or the Eagles Hotel California! I believe that there is nothing like sports and the arts, especially music, to bring people together, so I incorporate them into our Room 6 activities.