2018-2019 Bus Schedules (click here)
Supply Lists:
August 27, 2015
Dear Parents and Guardians,
There seems to be some confusion over who is responsible for providing school supplies in the district. Let me try to clear this up.
On August 6, 2015 I posted the following statement on the district website: "Please remember that teachers and/or administrators will no longer be sending out supply lists for the start of the school year as has been the practice in the past. The district will provide students with required instructional supplies in every building. If there are specific school supplies you would like your child to have, you are certainly welcome to purchase those. Please contact the building administrator if you have any questions. "
The supplies and supply lists I was referencing in that statement were those that have been sent home in the past on the first day of school where parents were asked to purchase specific color two-pocket folders, packages of 3"X5" index cards, a red notebook, a blue notebook, a yellow 3-ring binder. As I explained to principals, if we are saying there is something specific we want a student to have for their classes, then it is the responsibility of the district to provide it.
It has been a long-standing practice in schools that families purchase some standard school supplies before the opening. I am not suggesting that you stop that practice. Middle and high school students typically come to school with a notebook, a pen(s) and pencils. That's standard practice in most, if not all school districts. It's the specific requests that we are trying to discontinue. If there is something specific that a student needs, it becomes is the district's responsibility to supply it.
I apologize for any confusion. Thank you.
Robert D. Cronin, Ph.D.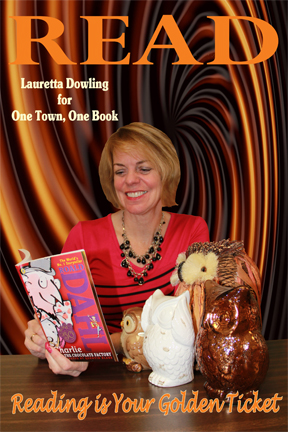 As a result of their experience in the North Haven Public Schools, every student will acquire the
skills necessary to meet the demands of the twenty-first century
-----
North Haven Public Schools
Nondiscrimination Statement
It is the policy of the North Haven Board of Education that no staff, student, or parent on the basis of race, color, gender, age, national origin, religious creed, marital status, disability, relation or sexual orientation be excluded from participation, be denied benefits of, or be subjected to discrimination under any education program or activity sponsored by its public schools.
Retaliation against any individual who complains pursuant to the Board's policy and regulations is strictly prohibited. The district will take actions necessary to prevent retaliation as a result of filing a complaint.
The North Haven Public Schools does not discriminate on the basis of race, color, national origin, sex, disability, or age in its programs and activities and provides equal access to the Boy Scouts and other designated youth groups. The following person has been designated to handle inquiries regarding the non-discrimination policies:
Dana Corriveau
Director of Student Services
Title IX Coordinator, Section 504 Coordinator
5 Linsley St.
North Haven, CT 06473
203-239-2581 Corriveau.dana@north-haven.k12.ct.us